At Ray White we believe it is imperative to engage the services of a professional agency and a professional property manager to eliminate the worry and challenges that arise when managing a property privately.
Ray White Morisset are a member of TICA – (National Tenancy Database) this is just one of the tools we use in our selection process to find our clients the best tenant for their property.
Residential Landlord Information Booklet: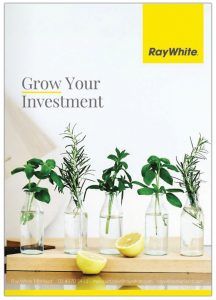 Commercial Landlord Information Booklet: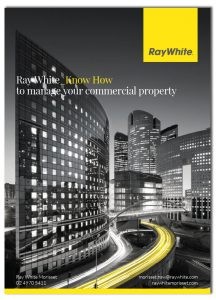 What we can do for you;

– Internet ad's –
realestate.com
,
domain.com.au
,
raywhite.com
,
raywhitemorisset.com
,
rent.com.au
,
homehound.com.au
as well as many other sites
– Other advertising – Rental List and a For Lease Sign.
– Open property for inspection
– Provide advice on how to obtain the best possible return on your investment
– Collect rent on time (nil tolerance to arrears – in accordance with DFT regulations)
– Draw leases (as per the Residential Tenancies Act)
– Electronic detailed condition report
– Collect water usage on time (nil tolerance to arrears – in accordance with DFT regulations)
– Pay any bills associated with the property
– Provide a monthly detailed statement
– Keep you informed with regular reports of property condition (max 4 inspections per year)
– Organise trades people for any repairs needed or quotes.All the staff at Ray White Morisset live and invest locally, therefore we have a vested interest in our region's growth. Qualified property managers know the marketplace, ensuring you receive maximum returns on your investment.